Venue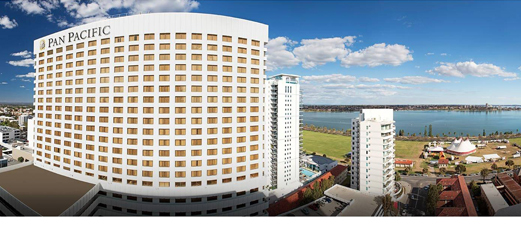 The Conference will take place at the Pan Pacific Perth, situated on the banks of the stunning Swan River and just a short walk from some of the city's major landmarks.
Hotel contact information
Pan Pacific Perth
207 Adelaide Terrace,
Perth WA 6000,
Australia
Telephone+61 8 9224 7777
Website

Perth, Western Australia
The cosmopolitan city of Perth is both uniquely Australian and strongly connected to modern international trends. Situated between the lush wine growing country of the South West and the Australian outback to the North, delegates can enjoy a unique Western Australian experience.
As a major capital city Perth is serviced by 18 international airlines, 5 domestic and 11 regional airlines connecting travellers to over 50 destinations around Australia and overseas.
For further information about what to see and do during you time in Perth visit:
Downloads