Organisers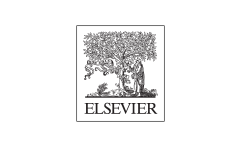 Elsevier is a world-leading publisher of scientific, technical and medical information products and services. Working in partnership with the global science and health communities, Elsevier's 7,000 employees in over 70 offices worldwide publish more than 2,500 peer-reviewed journals and more than 11,000 online books. In 2010 Elsevier launched SciVerse, an innovative platform for electronic solutions such as ScienceDirect, Scopus, Scirus, and SciTopics enabling more efficient search and discovery for our users. SciVerse combines peer-reviewed content with product enhancing applications to facilitate collaboration, reward innovation and to accelerate science.
---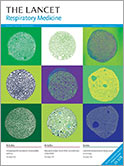 History
The Lancet Respiratory Medicine launched in March 2013, and is a unique and international medical journal for respiratory and critical care specialists.

Reputation and Impact
The Lancet Respiratory Medicine's impact factor is 15.328, ranking as the number 1 journal in the Critical Care Medicine and Respiratory System subject categories (2016 Release of Journal Citation Reports, Source: 2015 Web of Science data).

Coverage
The journal publishes a range of article types in respiratory medicine and critical care. These include Original Research, Reviews, Personal Views, Comments, and News articles. Topics include but are not limited to asthma, ARDS, COPD, tobacco control, intensive care medicine, lung cancer, cystic fibrosis, pneumonia, sarcoidosis, sepsis, mesothelioma, sleep medicine, thoracic and reconstructive surgery, tuberculosis, palliative medicine, influenza, pulmonary hypertension, pulmonary vascular disease and respiratory infections.
---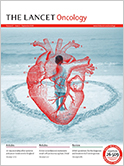 History
Launched in 2000, The Lancet Oncology quickly established itself as one of the world's most trusted clinical research journals and is dedicated to comprehensive coverage of all areas of clinical medicine within the field of oncology.
Reputation and Impact
With an Impact Factor of 26·509, The Lancet Oncology is the global leader in clinical oncology research and an authoritative forum for key opinion leaders across medicine, government, and health systems to influence clinical practice, explore global policy, and inform constructive, positive change worldwide (2016 Release of Journal Citation Reports, Source: 2015 Web of Science Data).
Coverage
The Lancet Oncology delivers essential original research, expert review, candid commentary, and breaking news to provide context and perspective on today's most important medical advances across the broad spectrum of oncology.
---
---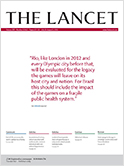 History
Founded in 1823, The Lancet is one of the world's oldest and best known general medical journals, committed to applying scientific knowledge to improve health and advance human progress.
Reputation and Impact
The Lancet has an Impact Factor of 44·002 and is the number one independent, general medicine journal (2016 Release of Journal Citation Reports, Source: 2015 Web of Science Data).
Coverage
The Lancet publishes high-impact content—the cutting edge of clinical research authored by leading international experts—that changes medical and public health practice. The Lancet publishes a diverse collection of stringently edited and peer-reviewed original contributions that advance or illuminate medical science or practice, or that educate or entertain our readers.